News January - June 2021
Nord Stream 3 - Babel pipeline thru the Baltic Sea



The translations of following essays to German have been made available thanks to the support of Deutscher Übersetzerfonds from the state programme "NEUSTART KULTUR" of the commissioner of the federal German government for culture and media (Beauftragte des Bundes für Kultur und Medien):
- In Wasser geschrieben. Essay by Clas Zilliacus. Translated from English by Mirko Bonné
- Frühling in Kaunas: Henry Parland in Litauen. Essay by Per Stam. Translated from English by Mirko Bonné
- Der Vorzug der Randlage. Essay by Lars Kleberg. Translated from English by Mirko Bonné
- Grenzen und Grenzpolitik oder Ein russisches Ei des Kolumbus. Essay by René Nyberg. Translated from Swedish by Elna Lindgens
- Porträt einer Zeit - Anna Achmatowas lyrisches Werk. Essay by Barbara Lönnqvist. Translated from Swedish by Mareen Bruns
- Karelienmythologie in der finnlandschwedischen Literatur. Essay by Agneta Rahikainen. Translated from Swedish by Karl-Ludwig Wetzig
- Mein Vater, Flüchtling aus Karelien. Essay by Jukka-Pekka Pietiäinen. Translated from Finnish by Ilse Winkler
- Herder, Finnland, Europa. Essay by Sakari Ollitervo and Kari Immonen. Translated from Finnish by Ilse Winkler
- Das Alexandria der Ostsee. Essay by Johannes Salminen. Translated from Swedish by Elna Lindgens
- Der Ostseeraum - Spannungsfeld im Wandel der Zeiten. Essay by Nils Blomkvist. Translated from English by Susanne Bonn
- Die Ostsee und ihre Mythologie in der polnischen Literatur. Essay by Małgorzata Czermińska. Translated from English by Valeska Henze
- Das Land, das nicht ist. Essay by Sergey Zavyalov. Translated from Russian by Christine Hengevoß
- Hogland - vergessene Insel in der Ostsee. Essay by Barbara Lönnqvist. Translated from English by Yvonne Eglinger
- Blå Jungfrun. Die Blaue Jungfrau. Essay by Lennart Sjögren. Translated from Swedish by Karl-Ludwig Wetzig
- Sofi Oksanens "Fegefeuer" in Estland. Essay by Eneken Laanes. Translated from English by Elvira Willems
- Die Schere von Esther. Essay by Mindaugas Kvietkauskas. Translated from Lithuanian by Vytene Muschick
- Johannes Bobrowskis literarische Landschaft. Essay by Anders Björnsson. Translated from Swedish by Karl-Ludwig Wetzig
- Der knorrige Stamm. Demut als Edelmut in der finnlandschwedischen Literatur. Essay by Clas Zilliacus. Translated from Swedish by Klaus-Jürgen Liedtke
- Die Angst des Kindes in Tomas Tranströmers 'Ostseen'. Essay by Karin Haugane. Translated from Norwegian by Caren Gäbel
- Zu Besuch bei Jurij Dmitrijew. Interview by Sergey Lebedev. Translated from Russian by Franziska Zwerg
- Der Fürst. Über Czesław Miłosz. Essay by Eugenijus Ališanka. Translated from Lithuanian and Polish by Claudia Sinnig
- Kaliningrad. Eine Sekunde der Erleuchtung. Essay by Algirdas Patackas. Translated from Lithuanian by Claudia Sinnig
News December 2020
We are finishing off this year – against all odds - with good news: from 1st December 2020 (until the end of November next year) a special programme will be supported by Deutscher Übersetzerfonds with culture historical essays from North Eastern Europe's borderlands and peripheries, to be translated to German and included in our essay section.
Thus we are part of a programme "Neustart Kultur" by the German government to mitigate the consequences of the corona crisis in the cultural field.
During the last half year we have included new biographies (Dahlmann, Hans Henny Jahnn, Andreas Kelletat, Lars Kleberg, Enel Melberg, Adam Olearius, Porthan, Natalya Tolstaya)
as well as new texts on the Baltic Sea Library by:
Nikolay Karamzin, Письма русского путешественника (Letters of a Russian Traveler, including his famous visit to Immanuel Kant in Königsberg) in Russian and German in an old translation by Johann Richter
Tõnu Õnnepalu, Hind (The Price) in Estonian original, Finnish (tr by Juhani Salokannel), German (tr by Horst Bernhardt) and Norwegian (tr by Turid Farbregd)
Strindberg's The People of Hemsö in English, translated by Peter Graves
Astrid Lindgren's Seacrow Island in Russian:
Na ostrove Saltkroka translated by Olga Mäeots
Werner Bergengruen's Report of the Life- and Death Circle of a Famous Man in Estonian:
Aruanne ühe eriskummalise mehe elu- ja surmakäigust translated by Mati Sirkel
and
Jómsvikinga saga in Danish, Norwegian, Swedish (in older translations)
Tempus adest floridum from Piae Cantiones with an essay by Åke G. Sjöberg, Den blomstertid nu kommer (in Swedish)
as well as two essays in German by:
Katarina Holländer, Von Vilnius nach Kaunas. Begegnungen in einer Zwischenzeit
and
Daniel Zwick, Auf den Spuren des ältesten See-Itinerars der Ostsee: eine archäologische Zeitreise
New audios include Clas Zilliacus reading Edith Södergran and Henry Parland (in Swedish)
And if you want to hear Latvian please listen to Tomas Tranströmer's Baltijas jūra read by Baiba Broka!
Last July Juris Kronbergs, one of our important contributors, died. We will remember him especially for his translations from Latvian to Swedish.
Good reading otherwise! And a Happy New Year,
With best wishes
chief editor
Klaus-Jürgen Liedtke
PS. The first article about us has been written for German Wikipedia:
https://de.wikipedia.org/wiki/Baltic_Sea_Library
and we would be grateful if articles in other languages could follow.
News April 2020
New texts included in the Baltic Sea Library after 10 years:
We did not have any celebration – just passed our 10-years anniversary without saying...
Now, in times of corona crisis, no visits to the shores of the German Baltic Sea coastline are possible anymore. This is an exceptional time in many ways and we are trying to keep alive and going and to stay healthy!
Maybe this is also a time for expanded usage of digital platforms, so do use us and have a look what news our team has made available for you in this low budget project.
During last year we have had to make big efforts to update our homepage which has not proven to be an easy task. We now want to welcome Joest Feenders as our new webmaster who has helped us to improve the Baltic Sea Library! And want to thank Berislav Zuparic for the years he has striven together with us.
By the way, we want to improve our offerings of audio takes! We are now applying for support in order to install readings of Tomas Tranströmer's Baltics (Östersjöar) in all our languages, hoping for the best to be able to record all the translators' voices during this year.
And already now we have – alongside with reading by Kerry Shawn Keys (of Sigitas Geda' poem), Vladas Braziunas, Klaus Rifbjerg, thanks to lyrikline.org - included Erika Drungytė's, our Lithuanian editor's rendering of Kristijonas Donelaitis' Metai (The Seasons):
https://www.balticsealibrary.info/authors/lithuanian/items.html?cid=81:lithuanian&id=150:metai
After the succesful update of our homepage we can now offer new texts or excerpts from books for your reading, as usual free of charge:
Jens Baggesen, Labyrinten, eller Reise gjennem Tydskland, Schweitz og Frankerig (danish / german)
Alexander Bestuzhev, Poedzka na Revel (russian / german)
Hans Henny Jahnn, Kleine Reise durch Kopenhagen (german / danish)
Edith Södergran, Förhoppning / Hoffnung (swedish / german)
Ulla-Lena Lundberg, Kökar (swedish / german)
Daniel Odija, Kronika umarłych / Die Totenchronik (polish / german)
Anders Fjellner, Päiven Pārne᾿ / Der Sonnensohn (sami / german)
Anta Pirak, Jåhttee saamee viessoom / En nomad och hans liv (lule saami, german, swedish)
Anta Pirak, Impaa ja su par'neeh / Impa och hans söner, eller hur man tvingade lapparna att forsla silvermalm (lule saami / german / swedish)
Janis Poruks, Kauja pie Knipskas / Die Schlacht an der Knipska (latvian / german)
Hella Wuolijoki, Sõja laul / Estonian War Song (estonian / german)
and the poems and one story by Johannes Bobrowski new translated by Aare Pilv to Estonian:
https://www.balticsealibrary.info/authors/estonian/item/692-pilv-aare.html
with the most welcome support from the International Johannes-Bobrowski-Society! (http://www.johannes-bobrowski-gesellschaft.de)
Among the essays you can find, on the history of Danish-Swedish wars:
Sven Ekdahl: Das Stockholmer Blutbad 1520
on Herder's conception of translation:
Andreas F. Kelletat: Von (kleinen) Nationen und dem Übersetzen als "nation building"
on a lost Finnish, now Russian island:
Barbara Lönnqvist: Lost in the Baltic - the island of Hogland
and about one of our main Sami authors an older text from 1938 by Torkel Tomasson in Swedish:
Anders Fjellner en efter samiska förhållanden märklig poetisk begåvning
Now that the Baltic Sea Library has been existing for more than 10 years, our biggest wish for the future is to build up a translations' fund in order to be able to finance translations of texts chosen for the Baltic Sea Library to al the other languages.
If you want to support us, please notify "Translations' fund" and address to our account:
Forum Mare Balticum e.V.
IBAN DE33 8306 5408 0004 0072 98
And also please send us your proposals on which texts that should be translated to which languages (now that we have 14 of them). You can of course tell us as well what you find is missing in order to shape a literary identity of the Baltic sea region!
Best regards
from chief editor
Klaus-Jürgen Liedtke
PS.
My own German edition of Die Ostsee has been sold in more than 5,000 copies last year, only some 250 copies still left: https://www.book2look.com/book/9783869711751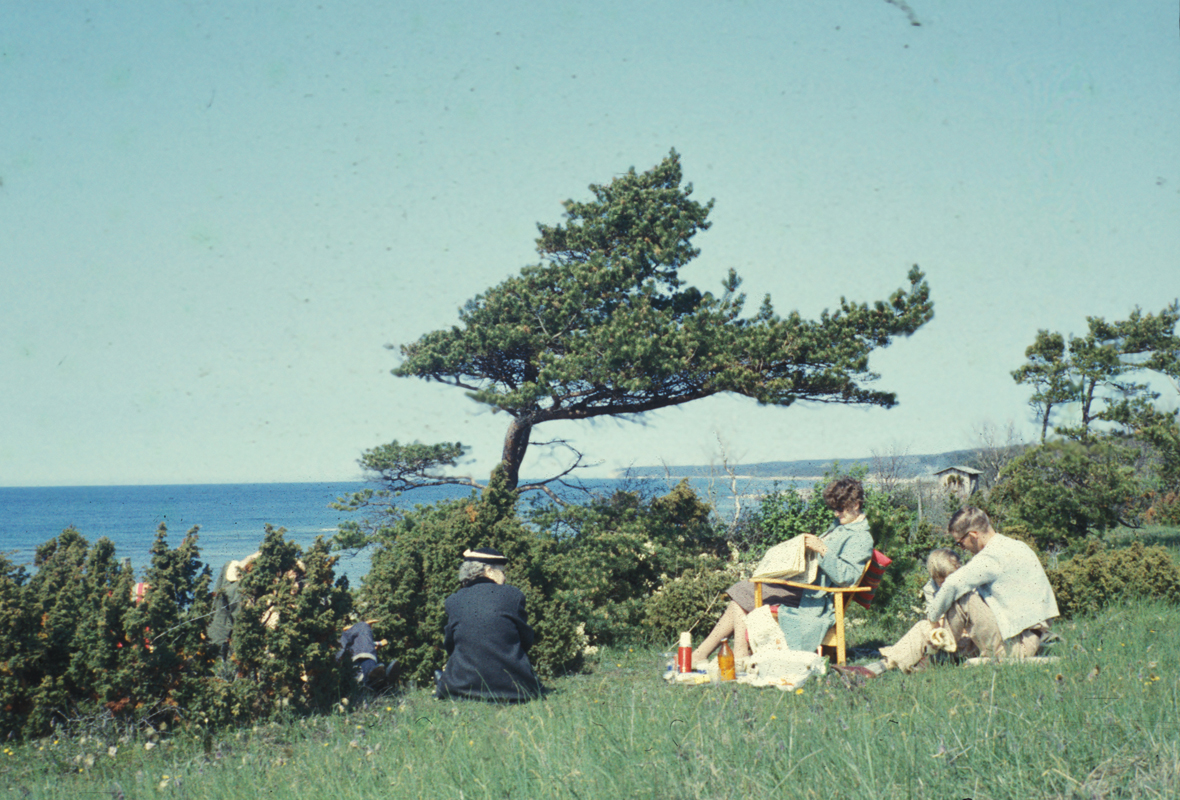 Photo: Bengt Ljunggren, Gotland, May 1960
Read the welcome speech at the Reading the Baltic Conference & Festival 2018

Klaus-Jürgen Liedtke: Die Ostsee. A process
Dear colleagues and friends, ladies and gentlemen,
The Baltic Sea has been late in finding its place in European consciousness. Today we are approaching the Baltic Sea in a peaceful time, with largely open borders. The voices we have just heard come from another project, At the water's edge, which collects and shares memories from the Baltic Sea region during the Cold War. The Cold War period saw a number of projects designed to promote knowledge of the Baltic Sea region's different literatures.Trajekt, a series of books and annuals which existed from 1980-1986, was designed to contribute to Finnish, Finland Swedish, Lappish, Estonian, Latvian and Lithuanian literature and cultivated a very specific North-Eastern European network ...


PLEASE READ THE FULL SPEECH HERE:

https://www.balticsealibrary.info/images/downloads/2018-Welcome-speech-die_Ostsee-A-process.pdf
Reading the Baltic Conference & Festival 2018

Reading the Baltic / Die Ostsee lesen
13. - 16. September 2018
International Literature Conference and Reading Festival for the Baltic Region

On the occasion of the 800th anniversary of the Hanseatic city of Rostock and in a time of new tensions, the Baltic sea region is being reintroduced as a common cultural space: in readings, an international conference, an anthology and a multilingual online library, the open access Virtual Baltic Sea Library, will produce, present and discuss an intercultural Baltic literary canon.
Reading the Baltic

Reading the Baltic - grant-aided by Kulturstiftung des Bundes - provides a novel perspective on a sea shared by many neighbours and on a common but longtime peripheral cultural area : pieces of literature from many places around the Baltic Sea will join up in a kaleidoscope of notions and experiences that will bring differences to the fore , but yet might produce new unity as well.