New texts during 2013:
New texts:
Anna Akhmatova, С новым годом! С новым горем! (1940): English
Anna Akhmatova, С новым годом! С новым горем! (1940): German
Anna Akhmatova, Приморский парк Победы: English
Anna Akhmatova, Приморский сонет: English
Anna Akhmatova, Запад клеветал и сам же верил...: English
H. C. Andersen, Den lille havfrue (1838): German
Ernst Moritz Arndt, Resa genom Sverige år 1804 (1807-8): Swedish
Steen Steensen Blicher, Brudstykker af en Landsbydegns Dagbog (1824): Danish
Johannes Bobrowski, Aleksis Kivi (1960): Russian
Johannes Bobrowski, Kaunas 1941 (1958): Russian
Johannes Bobrowski, Lettische Lieder (1960): Russian
Joseph Brodsky, Открытка из города К (1994): German, Swedish (abr.)
Kristijonas Donelaitis, Metai (1818): German
Knut Hamsun, I Æventyrland (1903): German (+ English to come)
Dag Solstad, Ellevte roman, bok atten (1992): Norwegian + Danish, English, Estonian, German, Lithuanian, Polish, Swedish
Dmitri Likhachev, Детство с Куоккалой и Достоевским (1996): Russian + English, German
Carl von Linné, Gotländska resa förrättad år 1741 (1745): Swedish, German
Olaus Magnus, Historia de Gentibus Septentrionalibus (1555): Swedish
Thomas Mann, Buddenbrooks (1901): Danish, Swedish (abr.)
Jānis Poruks, Kauja pie Knipskas (1897): Latvian
Hermann Sudermann, Die Reise nach Tilsit (1918): Swedish, Lithuanian (to come)
New essays:
Oleg Glushkin, МОЕ МОРЕ. Повествование в лирических миниатюрах
Eberhard Haufe, Bobrowskis Konzeption eines Sarmatischen Divan und die Genese der Gedichtbandtitel "Sarmatische Zeit" und "Schattenland Ströme"
Eneken Laanes, Sofi Oksanen's "Purge" in Estonia
Jakob Norberg, The truncated road movie. Thomas Brasch and the Berlin Wall
Lorenz von Numers, Concerning the Baltic
Algirdas Patackas, Kaliningrad. Sekundė nušvitimo
Translators' Workshop in Rybachi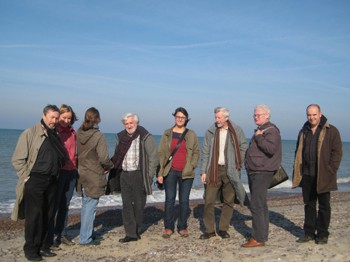 From 17 to 23 October 2012 five Russian-speaking, five German-speaking and one English translator, hailing variously from Augsburg, Bellinzona, Berlin, Fürstenfeld near Graz, Maxhütte, Moscow and Riga, met in Rybachi on the Curonian Spit in the Kaliningrad Oblast of the Russian Federation, where they discussed the texts they had translated from Russian and German literature for the Baltic Sea Library. The best final versions are if possible to be published on the Baltic Sea Library website. The programme included trips to the famous dunes at Morskoye and to Kaliningrad itself.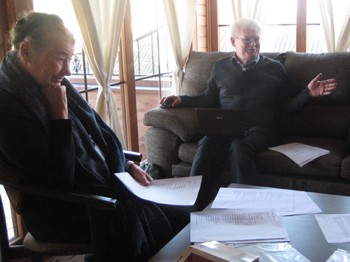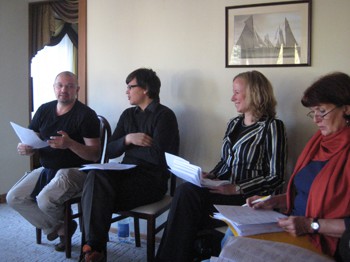 Buchpräsentation: Theodor Lepner: Der Preusche Littau (1690)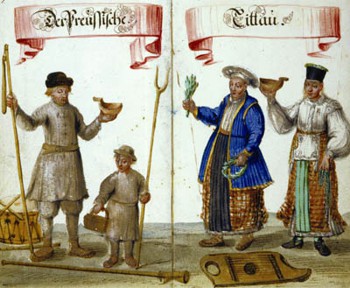 Sehr geehrte Damen und Herren, Liebe Freunde,
wir möchten Sie sehr gerne zur Buchpräsentation Theodor Lepner: Der Preusche Littau (1690) am 21. November, um 19 Uhr in die Litauische Botschaft, Charitestr. 9, 10117 Berlin - Mitte, einladen.
Am Abend wird unter Anwesenheit der Herausgeberin und Übersetzerin Frau Vilija Gerulaitienė die zweisprachige Edition nach der Handschrift der Staatsbibliothek zu Berlin vorgestellt.
Es ist eine Veranstaltung der Botschaft der Republik Litauen in Kooperation mit dem Deutschen Kulturforum östliches Europa und dem Litauischen Institut für Geschichte.
Unterstützt durch litauischen Käse "Džiugas" und "Vilniaus degtinė".
Das Buch des evangelischen Pfarrers Theodor Lepner (um 1633–1691) aus Budwethen bei Ragnit (Ostpreußen) gehört zu den ersten Schriften über die Kultur und Sprache der Litauer überhaupt. Der strenge Geistliche beschrieb in recht kritischer Weise die Lebensweise der litauischen Bauern Ostpreußens, auch um der preußischen Obrigkeit die Notwendigkeit des moralischen Einflusses der Gesetzgebung und der evangelischen Kirche darzulegen.
Die gedruckte Danziger Ausgabe aus dem Jahre 1744 galt schon vor 150 Jahren als bibliophile Rarität. In den 1970er Jahren wurde in Berlin in der Staatsbibliothek eine Handschrift dieses Werkes aus dem Jahr 1690 entdeckt, die nun als Quelle für die erste litauisch-deutsche Buchausgabe diente, die 2011 in Vilnius erschien. Das Buch der Herausgeberin und Übersetzerin Vilija Gerulaitienė ist ein herausragendes Zeugnis der litauisch-deutschen Kulturbeziehungen in Ostpreußen.
********
Mieli draugai, Gerbiamos ponios ir ponai,
Lapkričio 21 d., 19 val., LR ambasadoje, Charitestr. 9, 10117 Berlin- Mitte, vyks knygos
Teodoras Lepneris: Prūsų lietuvis (1690)
Theodor Lepner: Der Preusche Littau (1690)
pristatymas ir susitikimas su jos sudarytoja bei vertėja Vilija Gerulaitiene.
Teodoro Lepnerio "Prūsų lietuvis" 2011 metais Lietuvos istorijos instituto išleista leidinys, kuris sudarytas pagal Valstybinės Berlyno bibliotekos rankraštį ir išleistas dviem kalbomis.
Knygos pristatymas rengiamas LR ambasados Vokietijoje, bendradarbiaujant su Vokietijos kultūros forumu rytinei Europai ir Lietuvos istorijos institutu.
Renginio rėmėjai: Sūris Džiugas, Vilniaus degtinė.
Pressemitteilung / Press Release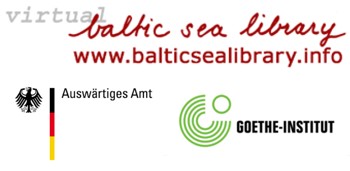 Deutsch-Russische/Russisch-Deutsche Übersetzerwerkstatt -


German-Russian/ Russian-German Translators Workshop
baltic worlds about baltic sea library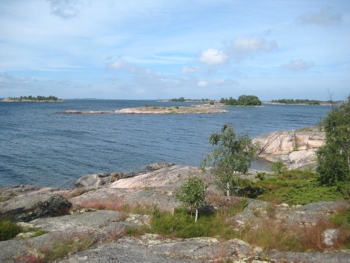 The Baltic Sea Library
is a web-based literary project run by a group of editors from all the countries surrounding the Baltic Sea, plus Iceland. The website resembles an anthology and contains poetry, novel excerpts, and other genres in all the literatures of the region. The texts reach across time from antiquity — Tacitus's
Germania
and Pomponius Mela's
De Chorographia
— to today's contemporary Estonian prose. The unifying aspect is something the editors call "Balticness", and each text is accompanied by an explanation of its connection to the Baltic Sea. Balticness brings the material together and allows the works and the places to be reflected in a context broader than the national literary canon. Conversely, Balticness also acts as a filter; the selection is deliberately narrow. Translation is central to the project. The visitor will find Tomas Tranströmer's poem cycle "Baltics" translated into the Nordic and Baltic languages and into English. The ambition is for all the original texts to be presented alongside professional translations to the other languages of the region, and to English in order to make the texts more widely available.

Read more on balticworlds.com

Looking for partners: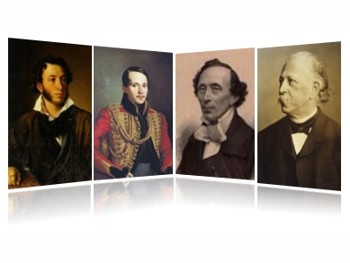 The virtual Baltic Sea Library, a non-commercial project supported by the German Federal Foreign Office, the CBSS and Bibliotheca Baltica is looking for partners, sponsors and other co-financing, at the prospect of a planned common application for means of the European Union's culture programme. The application is due this autumn and is supposed to request project sponsoring for the years 2013- 2015. Interested partners are welcome!