Baltic Sea Library-evening: Sweden and Latvia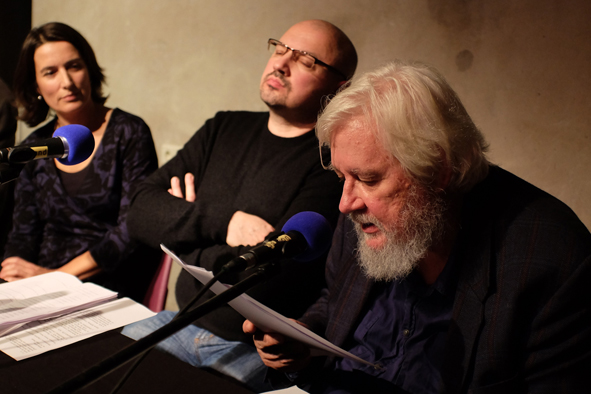 On 11 November 2015, during an evening at the "Ausland" club in Berlin-Prenzlauer Berg, The Baltic Sea Library has been presenting texts from the Baltic Sea Library in Swedish, German, Latvian and Russian. Klaus-Jürgen Liedtke, together with Charlotta Bjelfvenstam (both from Berlin) met Sergey Moreino and Juris Kronbergs (both from Riga).
Hanna Sjöberg presented her project "at the water's edge".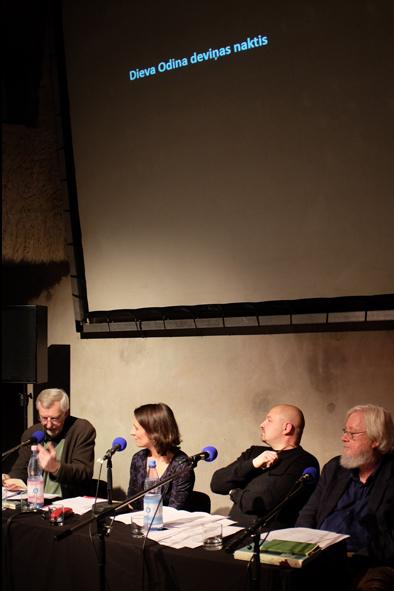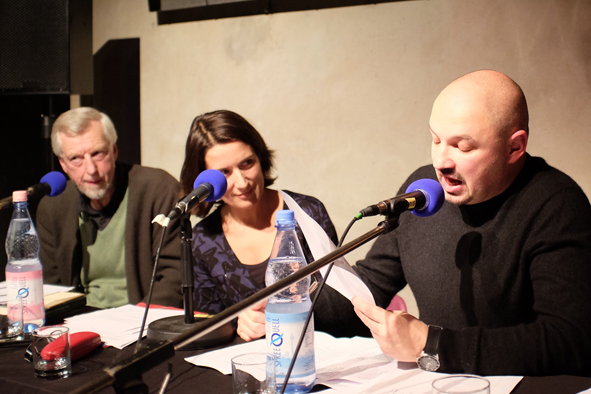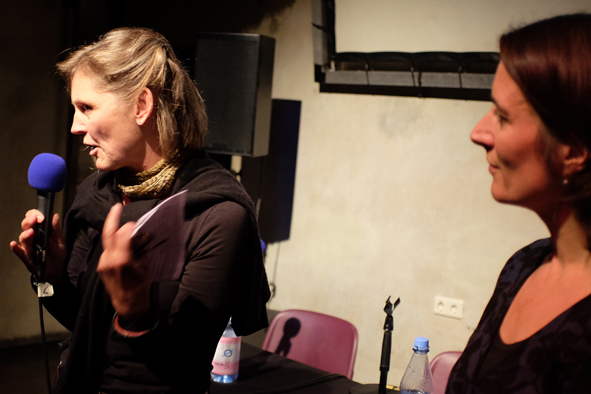 Photos: Unn Gustafsson.