News by 15th June, 2023
During the first half of the year 2023 we have been trying to improve the readibility of the texts in our essay section and published the following texts:
Lennart Sjögren, Coast in Winter (poem) English translation by Robin Fulton McPherson
Amanda Aizpuriete, Nakts peldetaja (novel), in Latvian plus German translation by Horst Bernhardt and Lithuanian translation by Dzintra Elga Irbyte
Gunnar Ekelöf, En vallfart – 1938 (travelogue) in Swedish original, German (by Klaus-Jürgen Liedtke) and Russian (by Natalia Press) with a private photo from Suzanne Ekelöf's collection (and with special thanks to Magnus Sjöberg for his donation for the Russian translation)
August Thieme, Finnland (1808). Poem in German (translations to Finnish, Swedish, Russian and English will be published after clearing the rights)
Anna Rydstedt's poem Hästen (in Swedish and Norwegian) has now been commented by Staffan Söderblom.
New essays:
Michael Braun, Blumen aus der Hölle (On the five-volume edition of Finnish-Swedish modernists in Swedish and German: http://www.kleinheinrich.de/buchkunst/buecher_autoren/_finschwed-avantgarde.html)
Evelyn Juers, The Mann family in Travemünde and Lübeck (Extracts from 'House of Exile')
Gert Kreutzer: Strindberg, Linné und die Nemesis divina
Clas Zilliacus, Den finska romanens vida rum. Om Volter Kilpi
By now we hold 130 essays in all! And the library includes 350 writers and translators.
Wishing you all a good summer, despite the war,
with special thanks to Evelyn Juers who found us from Sydney, Australia!
The Baltic Sea Library team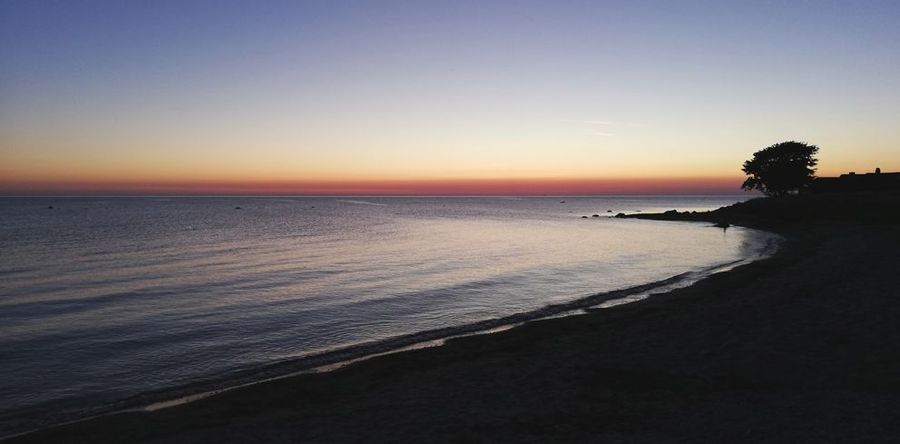 Photo: Hanna Sjöberg, Gotland, Midsummer 2022
Season's greetings
Dear friends and colleagues,
at the end of this saddening year with all its sufferings and threats close to our Baltic Sea region we wish to thank you all for your contributions and the interest and generosity you have shown during the years – and it is now 13 years since we started our virtual library - and to send you our season's greetings and best wishes for a hopefully lighter new year in 2023.
Yours,
Klaus-Jürgen Liedtke
chairman of Forum Mare Balticum e.V.
(grateful for your support in any way)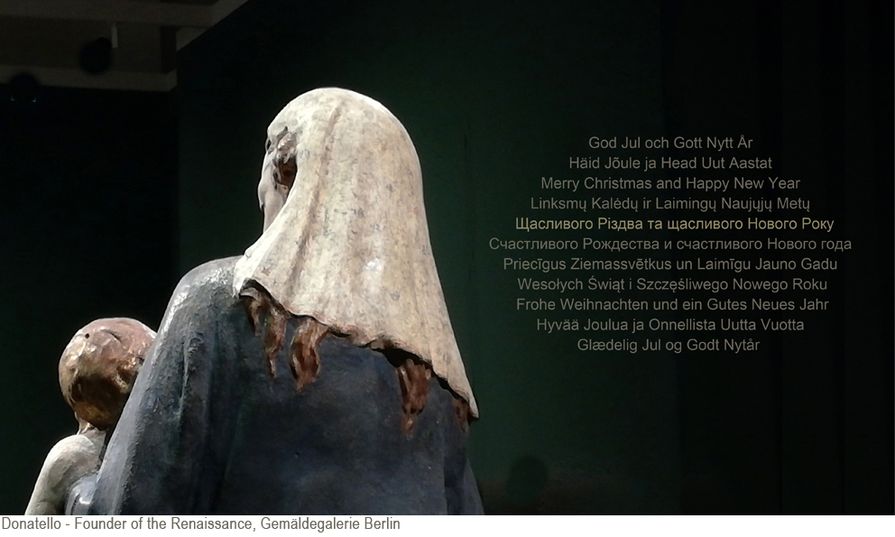 On the island of Keri (Estonia)
Visiting Keri saar in the Gulf of Finland in order to celebrate the Baltic Sea Day on 27 August, 2022.

When starting the virtual Baltic Sea Library in the year 2010 we found a picture of the lighthouse on the island of Keri, taken by a photograpoher Albert Kerstna from Tallinn, and chose it as header for our website.
Twelve years later members of our supporting association Forum Mare Balticum e.V. visited the island of our chosen logo and discovered that even the island of Keri is taken care of by a voluntary association, Keri selts (union). We interviewed Peep Rada, chair person and "keeper" of the island, and publish the interview with his consent.
Listen to this exciting story!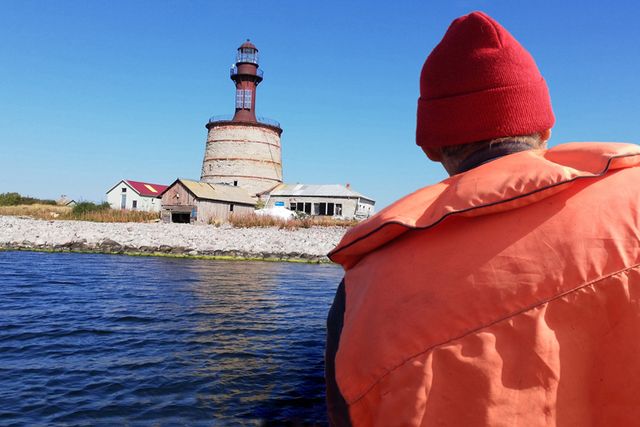 Minutes of the Baltic Sea Library's editors' meeting held on 14 June, 2022
It is now 4 years since we last met in Rostock. At this very moment the Baltic Sea Library hosts more than 100 essays, 500 texts by more than 350 authors. Due to the support from the Neustart Kultur-program by the German government translations to German have had priority during the last two years.
Klaus-Jürgen Liedtke informed about new texts included in the library:
Jarosŀaw Iwaszkiewicz, Petersburg (in German, Jan Balbierz praised the translation by Lisa Palmes)
Klaus Mann, Nördlicher Sommer. Reiseskizze (German)
Paavo Haavikko, Audun ja jääkarhu (Radio play in Finnish)
Friedbert Tuglas, Mälestused / Youth memories (in German)
Nikolai Kharuzin, Russkie lopari (in Russian, German and Swedish).
Essays by
Andreas Kelletat, Audun, Freya und Münchhausen. On Haavikko`s radio plays (in German)
and
Christer Westerdahl, Nya tankar om labyrinter / New Thoughts about Mazes (in Swedish and German)
Proposals for new texts:
Matthias Alexander Castrén, Midsummer on Aavasaksa and Travel thorugh Lapland in 1838
Gunnar Ekelöf, Karelian Pilgrimage 1938 (copyright by Suzanne Ekelöf, his daughter)
Poems by Carl Michael Bellman, Anna Rydstedt and Lennart Sjögren
Proposal by Johanna Domokos to open a translingualism subsite along the national literary categories, including such marvelous Baltic authors as Cia Rinne, Sabira Ståhlberg or Øyvind Rimbereid.
Proposal by Johanna Domokos and Sabira Ståhlberg: to hold a conference at ZiF (Center for Interdisciplinary Research), Bielefeld University, in a year ́s time, June 2023, arranged by Forum Mare Balticum and Langueflow (https://langueflow.wordpress.com/)
Theme: Latent and manifest multilingualism in Baltic Sea Literature/Library texts
The Baltic Sea Region is not only an area with dramatic geo-, global and state-political developments, but also a cultural area subject to constant multilingual interference. The aim of this conference is to shed light on the linguistic strategies these literatures manifest from covert/hidden code-switching to overt/manifest modes. The organizers suggest participants investigating the authors and texts included in the online library edited by Klaus-Jürgen Liedtke (http://www.balticsealibrary.info), but analysis of other authors and texts are welcome, too. After peer-review editing of the presentations, suitable studies can be published online at: https://www.balticsealibrary.info/essays.html
We will also investigate the possibilities for a translation fund and for producing a podcast about the Baltic Sea Library.
The political situation had made us feel paralyzed and upset and we feel with Polina Lisvskaya in St. Petersburg.
Some four members of our supporting association Forum Mare Balticum e.V. will travel from Tallinn to Keri Island on 26 August (if weather allows, the boat can only take ten people at once).
Solidarity with Ukraine
The Baltic Sea Library condemns the Russian military's illegal invasion of Ukraine. Our thoughts are with all the people in Ukraine who are facing war and have to flee their homes.
The Baltic Sea Library strives to foster a common cultural ground for the Baltic Sea region. Our multilingual library recognising and preserving linguistic diversity and translation is directed precisely against a confrontation and totalitarian history view. Our embedded project "Nord Stream 3", explicitly not intended to transport gas like "Nord Stream 2", but literature into other languages and thus make it accessible in a space that has historically so often been the victim of delusions of power and nationalism. A special focus within this project was therefore on the regions and languages that have been in danger of being torn apart over the centuries. In this new reality, our project feels like the utopia of a peaceful time.
Солидарность с Украиной
Библиотека Балтийского моря осуждает незаконное вторжение российских военных в Украину. Наши мысли со всеми людьми в Украине, которые столкнулись с войной и вынуждены покинуть свои дома.
Библиотека Балтийского моря стремится к созданию общей культурной основы для региона Балтийского моря. Наша многоязычная библиотека, признающая и сохраняющая языковое разнообразие и перевод, направлена именно против конфронтации и тоталитарного взгляда на историю. Наш встроенный проект "Северный поток 3", явно направлен не на транспортировку газа, как "Северный поток 2", а на перевод литературы на другие языки и, таким образом, на то, чтобы сделать ее доступной в пространстве, которое исторически так часто становилось жертвой иллюзий власти и национализма.
Поэтому особое внимание в рамках этого проекта было уделено регионам и языкам, которые на протяжении веков находились под угрозой разрыва. Вэтой новой реальности наш проект кажется утопией мирного времени.
Babel pipeline "Nord Stream 3" reaches its goal
Press Release - Berlin, 10.12.2021
Nord Stream 3 - A project of Forum Mare Balticum e.V.


The Baltic Sea Culture Pipeline "Nord Stream 3" has reached its preliminary goal: With more than 60 new translations, primarily essays, the virtual Baltic Sea library has experienced one of its most comprehensive expansions within a year and now includes an impressive number of 350 authors – writers and translators.
The project's focus was in particular on the border regions and peripheries of the Baltic Sea region: Lapland, Karelia, Ingermanland, Latgale, Kaliningrad. With the selection of the newly added texts, we explore the question of whether a common identity is conceivable in the Baltic Sea region and thus enter into dialogue between our diverse languages via translation. Among others, the following essays have been newly translated into German:
Brücken ins Nirgendwo? Identität der Bewohner des Kaliningrader Gebiets im 21. Jahrhundert by Ilya Dementiev
Ebenen und Kanten: eine höchstpersönliche Sicht auf das historische Lettgallen by Sergey Moreino
In Lappland (Lotten von Düben) by Eva Dahlman
Tucholsky und die Ostsee by Klaus Leesch
Zu Besuch bei Jurij Dmitrijew by Sergey Lebedev
A highlight of the project was a reading on 30 September 2021, the International Translators' Day. Mareen Bruns, Elna Lindgens and Franziska Zwerg read texts from the Baltic Sea Library in the Museum of Unheard (of) Things in Berlin-Schöneberg – with a live transmission to the street.
On the last few metres of the pipeline, thanks to additional support from the EU's "i-Portunus" mobility fund, we were also able to make recordings of the poem "Baltics" by Literature Nobel Prize winner Tomas Tranströmer and bring it into a new "audios" section. His poem "Baltics" – which is something of an anthem to the Baltic Sea Library – can now be listened to in Danish, Estonian, Finnish, Lithuanian and Sami. It is read either by the translators themselves or by actors.
Our thanks go to the German Translator's Fund, which made the Nord Stream 3 project possible with an amount of almost 60,000 €, within the framework of the Neustart Kultur Programme of the German Federal Government / the Commissioner for Culture and the Media – as well as to all the translators involved.
---
The Baltic Sea Library is a virtual library with an open-source character. It currently contains representative excerpts from novels and stories, as well as poems and essays, in short: literary texts in 14 languages. In addition to the nine official languages of the Baltic Sea countries, there are also texts in Sami, Norwegian and Icelandic as well as in Latin and Old English. We see ourselves as a model project for the digital mediation of a literary region via translation, since the Baltic Sea region as a communal-dialogical narrative can only be grasped in all its linguistic diversity.
Contact:
Klaus-Jürgen Liedtke, Forum Mare Balticum e.V. (Artistic Director): +49 (0) 30 692 77 35
Nora Sefa (Public Relations): This email address is being protected from spambots. You need JavaScript enabled to view it.